Healthy food for fussy eaters
Healthy food for fussy eaters
Hi! Remember the previous collaboration post "The Moment of Joy"? This time my guest writer shared a text about sneaking healthy food into kids menu. This is something right up my street! Hope you will like it as well. 
Given half the chance, a lot of kids would happily not try anything new, and they certainly wouldn't go for the healthy option! That's where being a little crafty and coming up with disguisable healthy lunch ideas for kids will get the goodness inside their tummies. With that in mind, here are a number of clever ideas.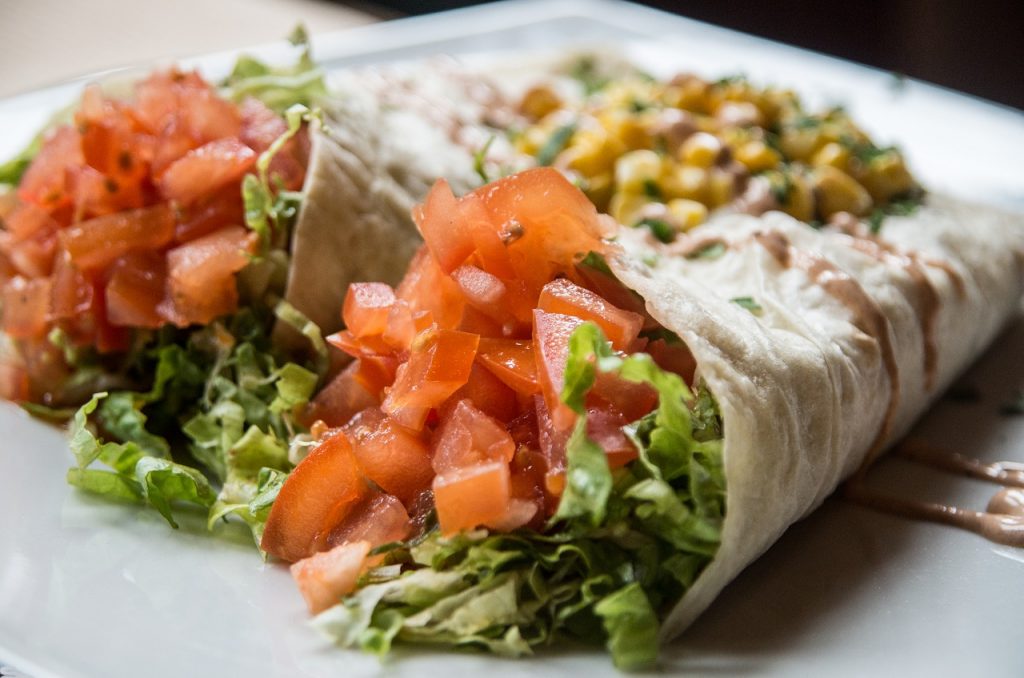 Sleight of hand sandwiches
Sandwiches have long been a packed lunch staple, and with a little tweaking it's easy to come up healthy lunchbox ideas for kids. Sometimes it's all about perception, and switching out the traditional two slices of bread for something different can generate enough interest for kids to be willing to give it try. 
Try a wholemeal pitta pocket or wrap for a change from the norm. As an added bonus it's a lot easier to hide fillings if they simply can't lift the top off! The key is to slice, shred or dice fillings into tiny pieces and pack them in. On top of that, add a dollop of their favourite sauce and that'll mask the flavour – a little goes a long way, and they won't be able to see if you've skimped. Healthy ingredient ideas include:
Shredded lettuce – the thinner the better.
Grated carrot – as fine as you can get it.
Lean protein – whatever they like.
Low fat mayo.
Low fat ketchup.
Cucumber, mint and yoghurt sauce – dice the cucumber really small.
The simplicity of soup
Soup has to be one of the best ways of packing in vital nutrients to your kids' lunchboxes, and it's a great way of masking ingredients that they might not otherwise go for. The key is to pick a veg that you know that they do like, and make sure that's the standout. You'll need a solid flask for this one, but other than that all you have to do is cook the veggies and blitz them up. Here's a few ingredient ideas:
Carrots, sweet potatoes or white potatoes – not only do root veg make a great base, they're strong in flavour too, which allows you to mask others.
Onions – roast them off and they go super sweet.
Greens – this is the tricky part. Raw or as close as to raw as you can go. Spinach is perfect – it's packed full of goodness, but when mixed with other strong flavours its taste is well masked.
Super smoothies
Sticking with a liquid lunch for now, a fruit-packed smoothie is a great idea. Like soup, they're so easy to make, and you have the added benefit that kids tend to prefer fruit to fresh veg. Mix up a combo of the following ingredients:
Bananas – the perfect base for a creamy smoothie.
Berries – strawberries, blueberries and raspberries are all packed with nutrients and other good stuff, and add a natural sweetness.
Spinach – yep, spinach again. Mixed in with the fruit, kids won't even notice it's there.
Super snacks
Kids always expect something in addition to their 'main meal' and that means adding snacks and/or treats. Again the key is to be a little crafty and rather than send them in with a packet of crisps or chocolate bar you can go for healthier versions and pack them in your own tubs. If they can't see a label they've got no way of knowing it's healthy!
There you have it, a handful of healthy lunchbox ideas. It might take a little time to get them on board, but if you stick with it, they'll be benefitting from more nutritious and tasty lunches everyday!